STATE|RDA STORE SUBSCRIPTION
Yearly subscriptions include licensing of players, video storage, rendering, upload, and scheduling.  Content will be provided by State|RDA participating brands and individual stores.  Subscriptions do not include digital players. (sold separate)  A receipt will be provided showing start and expiration of subscription.
It's time to start increasing your sales and raising product awareness! Avideolink is offering multiple systems to make it easy and affordable for all stores to start sharing the latest videos and ads from your top brands. For as little as $240.00 you will now be able to connect our streaming player directly to your flat screen and have instant advertising.
HOW IT WORKS
1. Purchase a monitor at your local electronics location. Choose the best size for your store.
2. Order the digital stick listed below and provide shipping information.
3. Once your stick arrives, plug it into your HDMI port on your monitor and you are ready to start sharing advertising with your clients!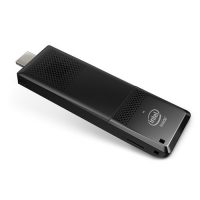 PURCHASE DIGITAL STICK $240.00
This is all you need to start receiving the latest videos and graphics from participating brands! Plug this HDMI stick directly into any size monitor and you're finished. All programing will be run through your store wifi. All content will be updated remotely through Avideolink. Place your order below or call Tennant Tacea at 727-504-1032 with question about our digital program.  Each stick now includes a wireless keyboard/mouse.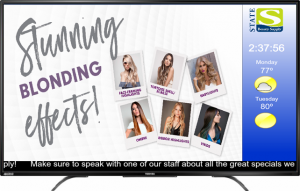 BOTTOM OF SCREEN TICKER
For $20.00 per month or $240.00 for the year you may add a ticker to the bottom of your screen that will run continuously all day with your own promotions and store information. Information may be updated monthly by emailing desired content to Tennant@avideolink.com or use upload link below.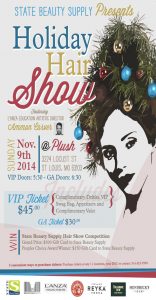 DISPLAY YOUR OWN ADS!
Start adding your own graphics or videos to promote your upcoming events. There is a one time price of $35.00 to add the promotion and it may be run as long as requested.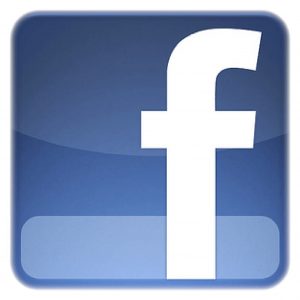 ADD SOCIAL MEDIA
For a one time fee of $65.00 you may have your Facebook, Twitter, or Intstagram added to your daily feed. This will allow you to share your stores lates pictures or posts with your customers as you update your media. E-mail Tennant@avideolink.com with questions on how to apply this to your monitors.
It's only fair to share...